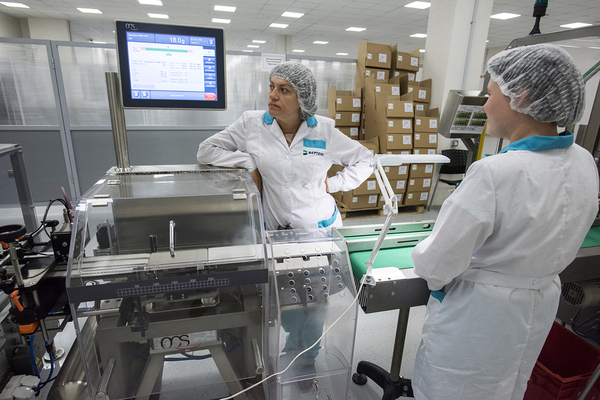 Complexity can create problems for any organization but can become a major inhibiting factor within chemical companies. Siloed organizational structures, multiple systems that are not integrated, extensive personnel time spent on data manipulation, and a lack of streamlined processes can create beleaguered staff and pervasive inefficiency.
Increasingly, complexity is a serious issue. It comes at a time when digital transformation is playing a major role in how chemical companies redefine their business models, business processes, and how work gets done.
Companies in need of solutions need help integrating systems, streamlining processes, and driving collaboration and efficiency.
With an enterprise resource planning (ERP) software platform, chemical companies have an opportunity to take great leaps forward. With integrated data, seamless processes, better-informed decision-making, and enhanced collaboration, digital transformation becomes possible.
Finding the right ERP solution means understanding how the software platforms work.
ERP basics
An ERP integrates systems throughout the organization. An ERP connects disparate systems used for both front-office and back-office areas. Purchasing, finance sales, marketing, supply chain, production, inventory, and distribution all work better with shared data and processes. Fewer employees, less paperwork, better decision-making, and efficiency gains become the norm.
In the chemical industry, companies feel pain points when integration between the floor and functional areas is poor. Orders get lost, product quality suffers, production runs are suboptimal, and capacity is underutilized.
Here, then, are 10 ways ERP solutions extend chemical industry's reach.
1. Better visibility
ERP software allows for consistent data formatting and reporting across the company. That data is consolidated across areas to provide relevant information in real time to make the best decisions possible. Data access improves visibility of the production process and order status. Closing times are faster, giving management daily information.
2. Responsive agility
An ERP solution allows for more flexibility in manufacturing and the supply chain as demand changes arise. New or revised plans can be distributed throughout the supply chain network. This allows for "sense and respond" real-time management based on accurate sales and marketing moves and drives production decisions. The cash-to-cash cycle is accelerated.
3. Change management
With integrated data, collaboration becomes easier throughout the enterprise. Organizations can begin to create and use standardized business procedures with single-system functionality. Better relationships with external partners and supply-chain participants are possible. When mergers, acquisitions, or divestitures are in play, data analysis is streamlined, providing more transparency and clarity of organizational efficacy.
4. Better supply chain efficiency
With ERP software, a chemical company can work closely with supply-chain members to lower inventory costs, offer more supply chain visibility and efficiency, and reduce cycle time. Costs are lower and profits higher using with ERP software for strategic sourcing decisions for raw materials. Better-informed supply and demand planning reduces the need for working capital.
5. Product innovation
With plant operations, research and development, manufacturing and sales departments all sharing data, the ERP solution lets companies better manage product lifecycles and anticipate future demands. The ERP solution helps maintain a competitive advantage by fostering collaboration and quick response to customer inquiries and demands.
6. Improved operations
Underutilized capacity can haunt chemical companies. With better integration via ERP software, the company can maximize its capital investments and create better scheduling that leverages production capacity.
7. Enhanced customer service
An ERP solution allows the company to respond better, anticipate needs, and react faster to requests or problems. The solution gives the company flexibility to respond to customers' ever-evolving or changing needs and orders.
8. Faster time to market
ERP software provides research and development as well as marketing and production areas access to data that allows for better collaboration on new products. A streamlined development pipeline leads to a faster time to market. There's less spent on R&D, easier reporting for regulatory compliance, and better program and project management.
9. Deep collaboration
When a company gives access to its ERP to suppliers and partners, everyone benefits. Functions like vendor assessment and monitoring, contract development and management, invoicing, catalog development and production, and material procurement can be better integrated with key partners. These efficiencies lead to stronger collaboration, lower purchase prices, lower procurement costs, better purchasing leveraging, and stronger vendor relationships.
10. Optimal manufacturing
On the floor, an ERP solution can create major benefits. It enables integrated production and planning, less inventory, longer and optimized production runs, less maintenance, and integrated reporting. The ERP solution gives your organization stronger shop floor integration, batch management tools, work order processing and integration with sales, distribution, shipping, and business functions.
ERP software creates extraordinary opportunities. At NexTec, we help chemical industry companies find the right ERP product for their needs. Our expert teams of consultants work closely to understand our customers' needs, and match them to the companies, products and features that provide the best solution. Download the NexTec Corporate Brochure to learn more about how we can create new synergies and efficiencies throughout your company.