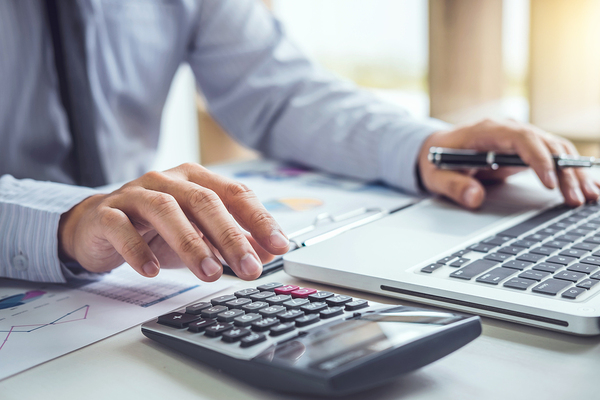 Visionary use of technology and high customer satisfaction scores earned Acumatica honors in a recent Gartner report.
Acumatica, the fast-growing leading enterprise resource planning (ERP) financial software solution, recently earned top honors from Gartner.
Citing the Cloud ERP software company's completeness and ability to execute, Gartner named Acumatica a Visionary in its May 2018 Magic Quadrant for Cloud Core Financial Management Suites for Small, Large and Global Enterprises report.
For those looking to improve their financial efficiency and provide deeper transparency and analytics to your organization, here's a closer look at Acumatica and the Magic Quadrant: What it means for you.
Why Acumatica was honored
The Gartner analysis looked only at financial software providers that provide core accounting applications, has at least 100 organizations using the cloud service, and fully manage the technology infrastructure. The evaluated companies also needed to deliver at least two upgrades with new functionality annually to users.
Gartner evaluates the providers on two criteria, including:
Ability to Execute. This criterion included the strength of its products and services, the vendor's financial health, sales and pricing, and market record. It also evaluates the customer experience and quality of its operational structure.
Completeness of Vision. This metric evaluates each vendor's ability to understand and respond to market forces, its marketing and sales strategy, and its ability to innovate.

Acumatica as a visionary company
Acumatica was one of only two vendors selected for the Visionary honor. Such companies "understand how the office of finance is changing as core financial management applications move to the cloud." Such companies also have a "good vision for technology and functionality."
"Acumatica remains a Visionary, due to its focus on the cloud, its flexibility to support extension of the functionality delivered by its partners, and its good core financial management functionality for midsize organizations," Gartner wrote.
Acumatica received the highest customer satisfaction scores overall among evaluated products. Customers cited the product's ease of use and ability to get accounting users up to speed quickly with minimal training. The company also scored top scores in its core ledger products (general ledger, accounts payable and accounts receivable) and its ability to meet customer needs.
Acumatica was also cited for its strength in serving midsized enterprises. Its ability to serve multiple geographies and industries also received praise. This reach is accomplishing through its partnership with companies like NexTec Group.
Gartner also gave Acumatica strong marks for the variety of APIs are available, the flexibility of its Cloud xRP platform and a range of apps developed by its partners. Gartner wrote that the totality of these strengths "means that the Acumatica Financial Management suite is well-aligned with Gartner's vision of postmodern ERP."
Acumatica helps companies across industries migrate their on-premises core financial management applications to the cloud. It provides access from anywhere and any device, scalability to grow along with businesses, and robust data security and backups.
As a Gold Certified Partner with Acumatica, NexTec is uniquely positioned to help businesses make the most of their Acumatica ERP solution investment and gain a strong return on investment. Read the full Gartner report here.