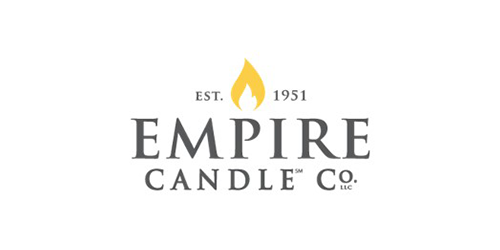 Empire Candle Gives NexTec a Glowing Endorsement
Empire Candle engaged NexTec Group to help optimize their Sage X3 solution, effectively reimplementing the software, introducing improved workflows and maximizing the company's potential.
The United States' candle industry is worth almost $4 billion annually – and it is still growing. Empire Candle Co., a 67-year veteran of the industry, understands what customers want, and continues to grow both its revenues and market share. The key to the company's ongoing success is its lean and efficient manufacturing processes, which enables it to minimize waste, quickly respond to trends and anticipate customer demand.
Industry
Process Manufacturing
Here's how NexTec Group and Sage X3 helped solve Empire Candle Company's challenges.
Firing Up Operations
Production Costs Down 30%
Maintaining High Standards
Deep Business Insight
Firing Up Operations
The improvements introduced as a result of NexTec's optimization of Sage X3 have been nothing short of extraordinary. "We've significantly reduced our inventory of raw materials and have decreased our production lead times," says Mathis. "We also have much greater accuracy throughout the supply chain. Before we would often have big discrepancies during physical counts, and now we are spot on."
The company's on-time and complete shipment rates have seen dramatic improvement. "Previously we might still be in production when the truck pulled up," says Mathis. "We'd pay detention fees and incur chargebacks as well as disappoint some customers. Our ability to deliver complete and on-time to our core customer base has improved tremendously."
Production Costs Down 30%
Maintaining High Standards
Deep Business Insight
NexTec helps us continually improve by introducing progressive new ways of getting things done. They are a segment leader – second to none.