[vc_row type="in_container" full_screen_row_position="middle" scene_position="center" text_color="dark" text_align="left" overlay_strength="0.3″][vc_column column_padding="no-extra-padding" column_padding_position="all" background_color_opacity="1″ background_hover_color_opacity="1″ width="1/1″ tablet_text_alignment="default" phone_text_alignment="default"][vc_column_text]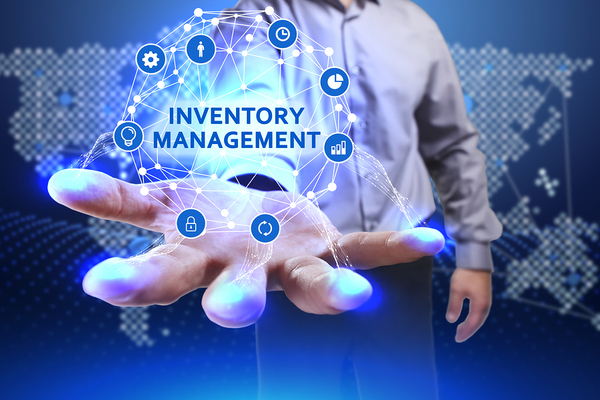 Inventory control is a must-have in today's complex, dynamic food and beverage manufacturing industry.
Knowing where ingredients and finished goods are at each stage of production and distribution allows companies to gain improved efficiency, cut storage and transportation costs, and deliver the freshest possible products to consumers.
There are many different tools available to companies looking to hone their inventory management. Some are simple and others are end-to-end enterprise solutions.
As noted in the recent post, From farm to fork: Exploring the state of America's food industry, efficiency gains and freshness are two key factors for companies looking to be nimble and responsive to complex consumer tastes and preferences. Here is a closer look at five tech tools for better inventory control.
1. Pen, paper and spreadsheet
Yes, this technology is old school, but it is still the way in which many small businesses operate. Small food and beverage manufacturers track inventory with a simple spreadsheet program.
While such a system seems simplistic to complex organizations, the basic principles are in play. You need a system that tracks when you have used ingredients and alerts you to when it is time to order more. Finished products are also tracked to measure sales volumes and predict future needs.
2. Point-of-Sale (POS) systems
Computerized POS systems, often tied to cash register activity, decreases the inventory count for an item (or ingredients that comprise that item) every time a product is sold. Most systems issue alerts when stock is low to ease ordering and allow for printable inventory control sheets.
3. Barcodes
Barcoding, especially in tandem with an inventory control software package, uses a scanner to check in products and ingredients when they arrive and check them out when they are sold or leave a warehouse.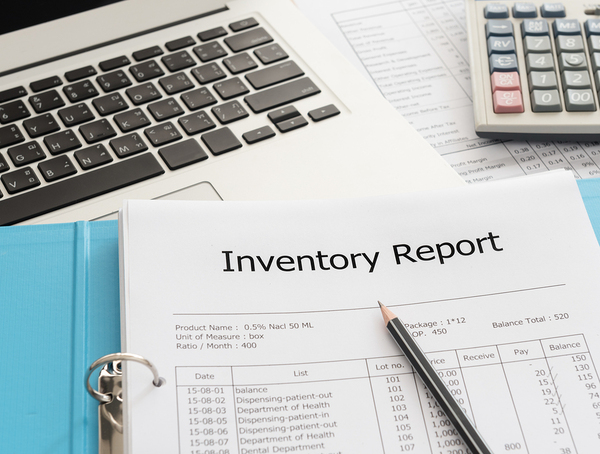 4. Radio Frequency ID (RFID) systems
RFID deploys a small tag or microchip embedded in a product's packaging. Often more efficient than barcode systems, RFID products can detect tags automatically within a small radius.
5. Inventory control software
Comprehensive inventory control software systems, such as those provided in Sage X3, provide manufacturers with many tools to enhance their management and that of their suppliers. Here are a few top features of such systems.
Customization. Modern software for inventory management allows users to customize components to address needs and better reflect production, ordering, and inventory control.
Data integration. Software allows managers to integrate with suppliers, gaining a better understanding of lead times, improved communication, more transparency, and decreased oversupply or undersupply of ingredients or finished goods. With perishable items, this results in fewer production delays and waste.
Traceability. With the implementation of the U.S. Food Safety Modernization Act (FSMA) rules, food and beverage manufacturers need additional safeguards in place. In the case of a food safety issue, inventory control software can accelerate track and trace needs, allowing for issues to be identified and mitigated faster.  If regulatory reporting is necessary, software can generate reports quickly.
Automation. Inventory control software plays a crucial role the growing push to automate food manufacturing, allowing managers to gain a better understanding of procurement, operations, distribution, and sales.
Scalability. Many software packages today can grow with the company. A small producer might need to switch from spreadsheets to barcode scanners, requiring new purchases, processes, and training. Smart companies select an inventory control software program that will grow with anticipated expansion.
At NexTec, we work closely with food and beverage manufacturers to learn about their companies, challenges, and needs. With our deep network of vendors, we help companies find products with the right features that will offer smart solutions. To learn more about how NexTec can help your business with inventory management, download the NexTec Ebook – Take control of food and beverage inventory management.
[/vc_column_text][/vc_column][/vc_row]