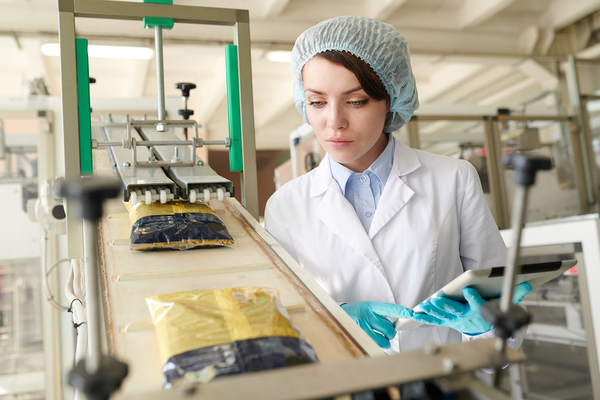 The COVID-19 pandemic has placed extraordinary demands on us all. The massive scale combined with its sheer unpredictability make it challenging to respond. Industries around the world are having to adjust, whether to meet increasing demand or to temporarily suspend operations, the implications are dramatic. With rising infection rates, changes to the way we live, work and eat, and economic downturns, it is an unpredictable time for food and beverage companies.
Here are five ways COVID-19 is changing the food and beverage industry.
1. Food habits, shopping shifts 
There are clear divisions in the food industry at present. Packaged food businesses and grocery chains are booming. However, restaurants, both chains and local small businesses, are having to adjust, especially as they are forced to become takeout-only establishments.
School closures around the country are another major impact. Beverage businesses such as bars, brewpubs, and coffee shops are temporarily suspending operations, sometimes at will and sometimes at the behest of local government regulation. In some states and provinces, liquor stores have been deemed as essential.
2. Supply chain challenges
Supply chain impacts in the United States and Canada have been minimal. However, that may change, especially as trucking availability is affected in hard-hit areas. There is also an impact for companies that may import ingredients or packaging from other geographies. Many growers are heading into the planting season which may be affected as well. With seasonal workforce disruption, there could be other supply chain issues coming around the corner. All these changes mean food and beverage companies need to take steps to adjust to changing supply and demand.
3. Long-term economic conditions
Food businesses are facing long-term uncertainty of a likely recession. At the same time, companies are increasing wages to workers and providing more benefits, such as paid sick leave, to those workers on the front lines. US and Canadian governments have introduced legislation to help those industries and individuals affected by the pandemic. These regulations are ever evolving to meet the changing market conditions.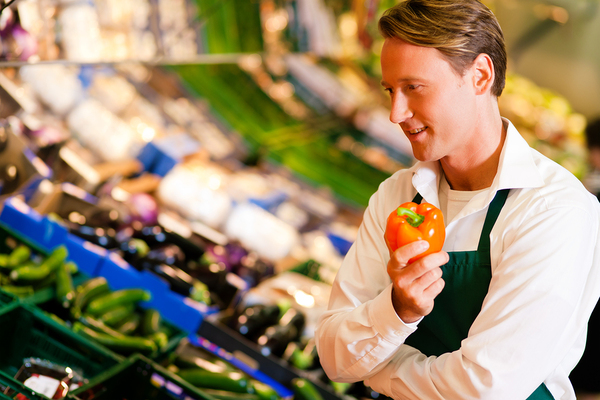 4. Regulatory easing
The U.S. Food and Drug Administration in mid-March halted foreign and domestic inspections, instructing most employees to work from home. The agency noted it was exploring alternate inspection strategies, including evaluating records in place of onsite inspections. In Canada, the federal government is offering increased flexibility to farmers and allowing foreign workers to enter Canada even though there are border restrictions. Canada will also ensure supply chain integrity by continuing to allow the movement of agri-food products across the border even through there are strict border crossing regulations in place.
5. Dairy, produce remain strong
Retail demand is strong for the dairy industry, despite school closings. Demand in China, the largest importer of U.S. dairy products, is down about 30 percent. In Canada, the dairy supply is expected to remain largely unaffected by COVID-19 which is good news for the US, a major importer of Canadian Dairy products.
Produce demand has seen an uptick, especially as customers seek products high in vitamin C. Sales are increasing across channels, including online, retail and grocery delivery.
Technology solutions in the COVID-19 era
The dramatic volatility facing the industry is unlike anything experienced in modern times. That uncertainty is one of the core reasons why enterprise resource planning (ERP) solutions are so critical.
Sage X3 delivers predictability and precision for your food or beverage company.  Sage X3 food ERP delivers benefits across your enterprise, including:
Supply Chain Management. Manage inventory and stock levels while automating ordering and restocking. Gain transparency across the supply chain to identify bottlenecks and other issues early on.
Cost Reduction. Automate tasks, aggregate data, reduce data re-entry and gain insights from real-time reports, allowing your employees to focus on more productive work.
Process Improvement. Gain control and visibility throughout production cycles to provide consistent, quality products.
Quality Control. Warehouse management and quality control are integrated seamlessly. Track product lots, expiration dates, quantities recipes and movements in real-time, leading to less waste and reduced costs. In the event of a recall, use forward and backward traceability tools to manage incidents better.
Customer Service. Generate quotes, track progress and shipments, answer questions and track customer queries in real-time for better outcomes and retention.
NexTec is a proud Sage X3 partner, helping food and beverage companies navigate these uncertain times. Our Sage X3 solution is delivered by our in-house food and beverage industry experts – many of whom come from food and beverage manufacturers and are uniquely able to help you optimize your food ERP solution. See our list of food industry extensions for Sage X3.