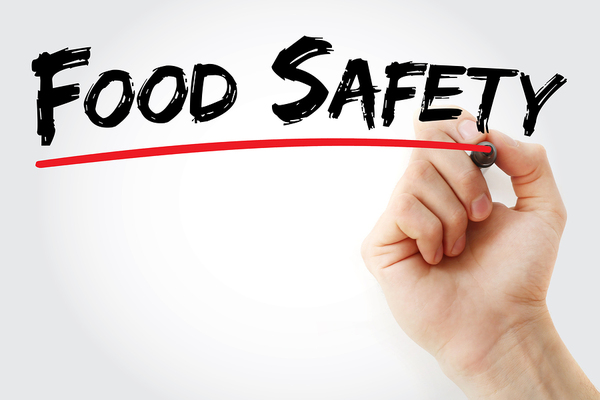 The US Food Safety Modernization Act (FSMA) guidelines are a sweeping set of reforms intended to revolutionize the way industry tracks, monitors, and protects food throughout the supply chain.
The impact of the FSMA is significant and may require sweeping changes for companies. In 2017, many new provisions of the act come into play. To better understand these complexities, below is a guide to how FSMA impacts modern food and beverage manufacturers today.
Roots and scope
President Barack Obama signed the FSMA in 2011, giving the US Food and Drug Administration (FDA) broad powers designed to manage how food is grown, processed, and made. It gives the FDA mandatory recall authority, which the agency had long sought. It focuses on four main areas:
Prevention
Better partnerships
Inspections, compliance, and response
Import safety
The FSMA emphasizes partnerships throughout the supply chain and farm-to-table responsibility. It creates broad accountability standards and a new system of import oversight.
Advocates called for the FSMA to combat the 48 million (1 in 6) Americans who are sickened by food-borne illnesses annually. Of those sickened, 128,000 are hospitalized and about 3,000 die from these ailments.
In addition, the act responds to changes in how Americans eat. According to the FDA, 15 percent of the US food supply is imported. As tastes evolve, there are more foods in the food supply chain, providing both more choice and more opportunities for pathogens to cause problems.
There are seven key components to the FSMA. Here ising a closer look at each component and its impact on manufacturers.
1. Preventive controls for human food
Food processing and manufacturing facilities covered by the guidelines are required to have a written food safety plan which involves a hazard analysis that identifies potential food safety issues which could occur either intentionally or unintentionally. Preventive controls for the potential hazards identified in the analysis must be clearly designed and implemented to help protect the food supply from allergens, unsanitary conditions, and unsafe processes.
Oversight of the implementation and maintenance of these preventive controls must be accomplished through consistent monitoring and performance of corrective actions as needed to preserve food safety. The final step of the process is verification, which includes:
Validating with scientific evidence that a preventive control is capable of controlling a specific hazard
Accuracy checks and calibration of process monitoring
Verification of the accuracy of instruments involved in monitoring
Review of records to ensure that monitoring is being conducted consistently and regularly
The rule further provides that manufacturers must ensure their raw ingredients and materials are received from approved suppliers and that their employees have the education, experience, and necessary training to perform their jobs in a safe, sanitary environment.
2. Preventive controls for animal food
These rules are similar and require facilities to have in place a food safety system that includes a written hazard analysis that outlines potential threats that occur naturally or could be introduced, either intentionally or unintentionally.
Preventive controls for sanitation, food allergens and processes must also be spelled out, along with supply chain controls and a recall plan. These controls must include:
Monitoring steps to be taken to ensure the preventive controls are followed
Corrections to address minor issues with food production
Corrective actions to address implementing preventive controls
Verification actions to ensure preventive controls are in place. These actions may include instrument calibration, record reviews, product testing, and environmental monitoring.
This rule also requires controls around the risks associated with identified hazards for raw ingredients and materials throughout the supply chain. That means manufacturers need to ensure ingredients are only received from approved suppliers. Certain provisions exclude these precautions if certain other verification procedures are in place via customers or other parties.
Finally, the rule now makes binding management's obligation to ensure employees are qualified to do their jobs, including education, experience and necessary training.
3. Produce safety
This rule covers a broad range of areas in farming and food production, including:
Water quality. This section requires remedies if E. coli bacteria are found in water supplies where direct or indirect contact could lead to contamination, including hand-washing, water making contact with food surfaces, and sprout irrigation. The rule specifies testing guidelines, including sampling frequency, number, and timing.
Soil amendments. Soil treatments, including raw manure, must heed guidelines related to amount of contact and type of contact allowed. Compost must meet standards related to the presence of Listeria, Salmonella, E. coli and other contaminants.
Sprouts. New rules protect sprouts, which are highly susceptible to contaminants. Requirements include preventing introduction of microbes to beans or seeds used for sprouting, testing water used in each batch of sprouting activities, testing the environments in which sprouts are grown and packaged, and taking corrective action when issues arise.
Domesticated animals. Standards are now in place covering grazing or otherwise working animals similar to existing rules covering intrusive species. Farmers are required, at a minimum, to examine all growing areas for possible contamination, and to take appropriate measures, such as flagging a potentially contaminated area.
Worker training and hygiene. Personnel need to be trained to alert supervisors of health conditions, use hygienic processes such as hand-washing, and prevent visitors from contaminating food or work surfaces.
Equipment, tools and buildings. Measures must protect facilities such as greenhouses, germination sheds, toilets, and hand-washing stations from contamination.
4. Sanitary food transportation
This rule covers carriers, loaders, suppliers and shippers who transport food within the United States as well as those that ship to the US. The key requirements are:
Equipment. Vehicles and other transportation equipment have to be suitable to transport food and monitored to keep food safe. They must be cleanable and ensure the proper temperature controls for food transportation.
Operations. During the transportation process, food safety controls must be in place regarding temperature control, contamination of ready-to-eat foods by raw materials, protection from contamination by non-food items, and protection of food from cross-contact, such as by a food allergen.
Training. Personnel must be trained in sanitary procedures in the transportation and handling of foods.
Records. Written procedures, personnel training records, and agreements must be preserved for proscribed time periods, depending on the record type.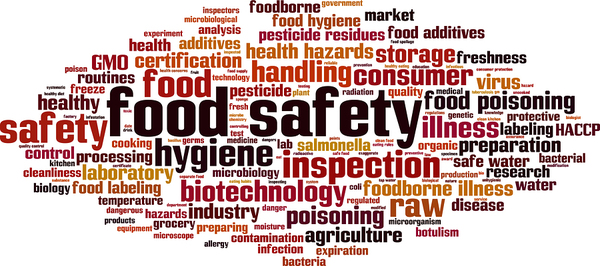 5. Protection from outside threats
This rule is intended to protect food supplies from acts that could cause wide-scale disruption or damage to the food supply, including terrorism and economic disruption. It covers about 3,400 large companies operating 9,800 food facilities but exempts smaller producers.
The rule expands and strengthens the existing Hazard Analysis Critical Control Point (HACCP) system standards in the industry. Each facility must create a written food defense plan that points out vulnerabilities, mitigation strategies and monitoring procedures for food safety. At least every three years, a reanalysis is required.
The vulnerability assessment requires identification and actions to be taken for each food that is made, processed, packed, or held at a site.  For each step, the assessment must include:
How severe or serious the impact would be on public health
Physical access to the product, such as doors, windows, lids, and seals
The ease at which a product could be contaminated
Mitigation strategies must include, as appropriate, monitoring, corrective actions, and verification. The rule also covers the need for training and record-keeping.
6. Foreign supplier verification
Given the global nature of the country's food supply, this rule requires importers to verify that imported food is made in accordance with US standards for food safety.
Importers must have in place a Foreign Supplier Verification Program (FSVP) that ensures foreign suppliers are making food consistent with the same types of public health protections as in the US, that the supplied food is unadulterated, and that foods are labeled appropriately.
Importers need to apply stringent protections, including:
Determinations of known or foreseeable food hazards
Evaluations of risk, based on the determinations
Appropriate supplier verification actions based on the risk evaluation
The hazard analysis must consider a wide range of potential issues, including parasites and bacteria; chemical hazards including pesticide residue, natural toxins, decomposition, additives and allergens; and physical hazards like glass.
Further, the analysis must factor the way the food is made, the facility and equipment used, raw materials, transportation methods, harvesting and processing, packaging and labeling, sanitation, storage, and distribution.
The supplier verification standards include some flexibility for the type of activities to be used, based on the type of food and supplier characteristics. Among the options available to importers are:
Onsite audits done annually of the supplier's facilities
Testing and sampling
Reviewing the supplier's food safety records
If an importer finds a supplier is not using proper procedures and safeguards, the act requires the importer to take corrective actions as appropriate. The act also notes that corrective measures may involve ceasing to use the supplier.
7. Third-party verification
This rule allows for the use of third parties, called auditors, to complete audits and certify foreign facilities and the foods they make. These certifications can be used for two purposes:
Establish eligibility to participate in the Voluntary Qualified Importer Program, which expedites the assessment and entry of food into the US.
Allow the FDA to require the certification of potentially harmful foods offered for import.
The rule establishes the scope and framework of certification while allowing the FDA to revoke certification if necessary.
The impact of compliance
With the proliferation of the FSMA rules, food and beverage manufacturers face growing requirements for monitoring, reporting, and coordination of disparate systems. The FSMA's scope requires companies to have systems in place that allow multiple areas of the organization to share data, coordinate processes, and report.
With the right systems, integration can be achieved, allowing companies to comply and improve operational efficiency. Food processing software allows for this dynamic, real-time collection, tracking, and reporting functionality.
Choosing the right Enterprise Resource Planning (ERP) system is critical. ERP software integrates existing systems, including business intelligence, warehouse management, operations, finance, customer relationship management, and sales management. Data can be shared from multiple systems, reporting can be streamlined, and compliance challenges eliminated.
At NexTec Group, we work with organizations to find the right food processing software solutions. We work closely with clients to understand their businesses, challenges, and systems. Our consultants, equipped with deep knowledge of the vendors, features, and advantages, will recommend the right software solutions to keep companies productive and profitable.
To learn more about how NexTec and Sage X3 can help with your FSMA compliance needs, download the NexTec Food Brochure.