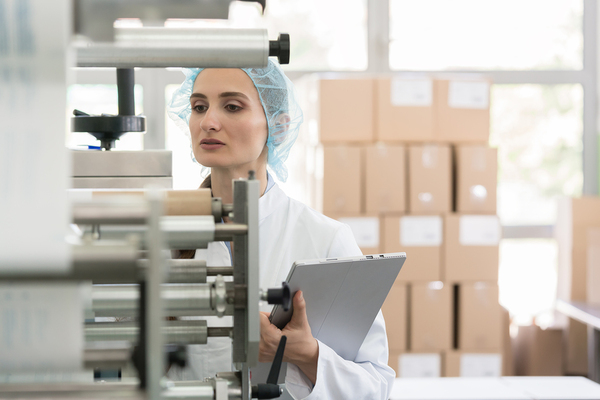 Quality control is a priority in the chemical industry, ensuring that products are made according to the right formulas and that finished goods can be rated at the appropriate potency, eliminating loss of revenue or waste.
That's why having an Enterprise Resource Planning (ERP) solution that's customized for the chemical industry needs to be an essential part of any IT strategy. As seen in the recent post, 8 Critical Steps in Choosing the Right ERP for the Chemical Industry, there are considerable other benefits to choosing a solution that is made to meet your chemical company's needs. Frankly, the challenges of quality control in the chemical industry demand an outstanding ERP.
Defining Quality Control
Quality control in the chemical industry is a critical step on the path to success. While manufacturers recognize that errors, defects and problems are inevitably going to occur, quality control focuses on identifying and solving those issues early.
Catching issues and problems early in the production process ensures that batches are not ruined and that products do not need to be recalled. Quality control involves regular and consistent testing and analysis of products to ensure that any sub-optimal results are corrected as soon as possible.
Benefits of Quality Control
With great quality control work in place, chemical companies can gain a decided market advantage. The benefits of having proper quality control measures in place include:
Lower costs due to reduced waste and better co-product and byproduct management

Greater productivity and less downtime

Improved reputation management with customers and clients

Better supply chain relationship and transparency

Improved industry-wide reputation

Compliance with federal, international and industry regulations

Enhanced worker and consumer safety

Better reproducibility of results via standards and sample measurement accuracy
The advantages are clear. What's not obvious is why a generic ERP solution is problematic. Basic ERPs are designed to meet the needs of the broadest customer base.
However, the requirements of your chemical company are likely nuanced and industry-specific. Purchasing a generic ERP solution means costly customization, workarounds or third-party applications necessary to meet standards and compliance mandates.
With an industry-specific ERP, you'll be working with a vendor that has focused on building a product that is created with chemical companies in mind, with standard features that are suited for quality control needs.
A Chemical-Specific ERP Solution
With an ERP solution designed to support chemical companies, you will have features and functionality that support and enhance your quality control work. Using automation tools, reporting and data analysis capabilities, your chemical manufacturing ERP solution offers an array of tools to leverage all the benefits of a strong QC program.
While features of your ERP solution may vary, here are a few of the standard items in an industry-specific ERP built for chemical manufacturing:
Plan and checklist tracking

User-defined values for accepted, tolerance and recount statuses

Tracking and quarantining of products

Sample pulling from batches

Sample analysis

Report and data archiving

Customizable quality control reports

Data analysis and recording

Monitoring tools

Marking items in inventory with at-risk and other QC statuses

Integration of results with Safety Data Sheets

Inventory disposition management driven by QC status

Certificates of Analysis generation
At NexTec Group, we work closely with chemical companies to understand their specific needs. We help identify vendors and products that are built to meet those needs, both for quality control and other industry-specific functionality. Contact us to learn more about how NexTec is a trusted partner for chemical companies looking to improve performance, operability and quality.