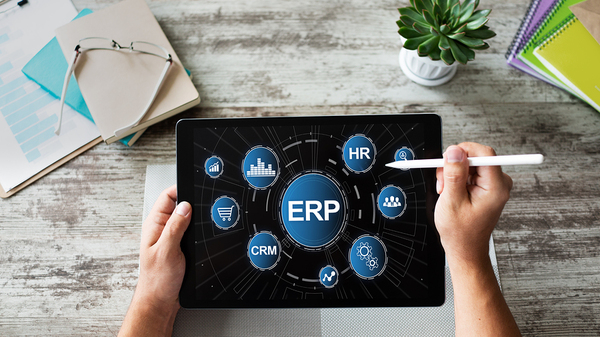 In 2020, successful businesses see the importance of integrating operational technology like enterprise resource planning (ERP) software with customer relationship management (CRM) tools.
Together, CRM and ERP technologies help deliver more efficiency, customer insights and collaboration.
CRM and ERP solutions help businesses manage core components of their enterprise. CRM products such as Salesforce manage sales, marketing and customer service functions by storing contacts' information, responses to marketing campaigns, sales cadence outreach and customer inquiries.
ERP products provide a single source of truth – data – for core operational areas including finance, human resources, supply chain, operations and distribution.
Yet it's when the two core software solutions are integrated that organizations can fully optimize their functionality and connectivity.
Here are the top reasons CRM and ERP integration should be on your 2020 radar.
1. Better customer experiences
Today's customers have multifaceted relationships with your organization. Integrated ERP and CRM solutions remove the silos that plague many organizations that keep customer information in systems. Salespeople and customer service professionals, for example, might be unaware of queries about billing and delivery. With a 360-degree approach to the customer, data entered into one platform is visible in the other, synchronized automatically with no data loss or reentry. Shared data – from delivery dates to contact reports – improve the collective customer relationship.
2. Shared insights
Perspective matters in business. Harness the capabilities of multiple perspectives on information entered from multiple vantage points for better decisions. Give your employees access to more information with more details and more relevance. At every level, managers will have a clearer picture of what is happening within the company.
3. Streamlined business processes
With a single source of information, more business processes can be automated, more information can be used to compile reports and dashboards, and there is less risk of human error from manual entry.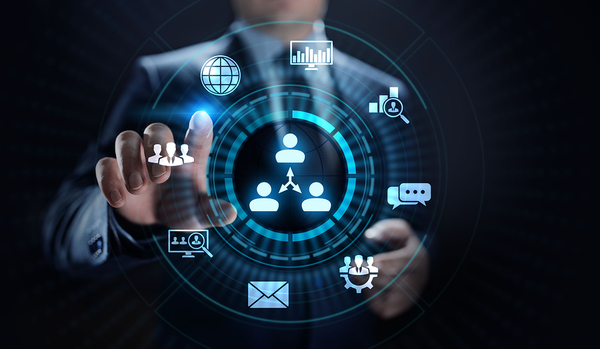 4. Faster business cycles
Imagine what your business could do with faster business cycles from pitch to payment. With integrated CRM-ERP solutions, your business reduced the length of business cycles, with lines blurred between "front office" and "back office." Automate functionality, approvals and routing for faster sign-offs and resolution. Your business will become more agile and productive.
5. Real intelligence in real-time
Data analytics today can do far more than report on past performance. Today's business intelligence tools can use data from CRM and ERP software to do more accurate predictive modeling and develop tools that recommend solutions.
6. Seamless employee management
Business leaders need to know the progress of sales outreach to plan production, manage supply chain and anticipate hiring. If customer data is in multiple systems, your company loses time, information and, potentially, relationships. Incorporating a CRM into your technology stack brings cohesion to staff and customer management. A CRM coupled with your ERP lets you develop and use better sales processes, manage leads and report on outcomes.
At NexTec, we help companies integrate Salesforce CRM solutions with ERP software.
Learn More About CRM and your ERP solution from the experts in business software selection and optimization at NexTec.