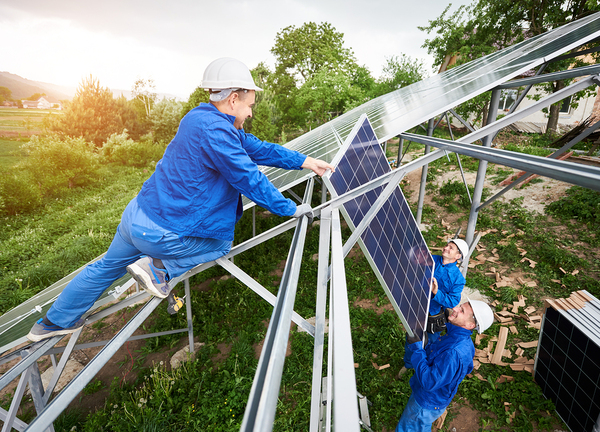 Field services companies face unique challenges, from contract management and data integration to scheduling, dispatching and route management.
Managing these challenges requires business software designed for the field services industry. An Enterprise Resource Planning (ERP) solution like Acumatica Cloud ERP, brings together finances, dispatching, warranty management, inventory and more into one flexible, robust system. This allows businesses to meet field services challenges head-on and take control of their finance, accounting, technicians, service and customer satisfaction.
Here's a closer look at how Acumatica ERP software helps you address five of the most cumbersome field services challenges.
1. First-Time Fix Rates
Returning to a customer site to redo work is costly, which is why it's critical to get it right the first time. Return work is often due to poor, inaccurate or incomplete information about the customer's problem, inaccurate location data, incorrect equipment or a mismatch with technician skills.
With Acumatica Field Service Management, scheduling the right people at the right time with the right skills to perform the work is handled quickly and efficiently. By being able to quickly capture service needs and access customer information, product history and resources required for a job, you can shorten the time between call receipt and job assignment and ensure the work is done right the first time.
2. Warranty Management
This time-consuming but required activity can cause headaches for field services businesses who aren't able to accurately track and manage warranties.
With Acumatica, warranty management is integrated with other applications, helping to make establishing warranty offers for your customers and specifying which parts are under warranty easier and more streamlined. Having the ability to track multidimensional contracts (different warranties for different components of the system) from sales to repair in the field helps ensure billing accuracy, avoids confusion, mischarges and objections, and improves customer satisfaction.
3. Service Contract Management
Maintaining the revenue from recurring service contracts is crucial for most field services businesses. But without visibility into renewal dates for each contract, you could be leaving money on the table.
An ERP solution like Acumatica comes equipped with dashboards that can alert your service team of expiring contracts and allows them to create and manage multiple service schedules per customer.
4. Emergency Service Calls
No matter how prepared your services team is, emergency service calls have the ability to derail an entire day's work. With an ERP solution to help handle unplanned service calls, you can find out how changes to planned routes, scheduling and equipment availability will affect the team with the least amount of impact to the planned schedule. New and updated service orders can be sent directly to the technicians mobile device through your Acumatica system.
5. Siloed Data
Field services companies that keep customer data, processes, scheduling and financials in separate systems risk customer satisfaction and customer retention rates. An all-in-one cloud ERP like Acumatica provides users with a 360-degree view of customer activities, helping to improve the customer experience and elevating satisfaction for higher recurring revenue and a competitive advantage.
By integrating your customer management (CRM), sales, inventory, purchasing, accounting, manufacturing, project accounting and financial reporting into one system, you can streamline dispatching, reduce response and minimize costs.
Acumatica Cloud ERP helps drive your field services business further. By taking control of your finances, putting the right tools in the hands of your technicians and getting a 360-degree view of your customers, you can exceed customer expectations and increase profits. To learn more about Acumatica delivered by NexTec Group, reach out to us now. We'd love to chat.