Operational efficiency is essential as businesses look to reduce costs and increase output. Simplifying operational complexity can have a dramatic positive impact on your bottom line.
Having the right Enterprise Resource Planning (ERP) solution helps keep your data, employees and operations organized, in sync and performing optimally.
Acumatica is Cloud ERP solution that allows companies to improve their operations in many areas, including distribution, professional services, field services and construction. Acumatica provides unique, function-specific tools that help improve operations in each of those key areas.
Benefits of Acumatica
Acumatica is a leading provider of ERP software designed to automate core functions, reduce data entry and provide a 360° view of customers and processes. It offers exceptional solutions to companies looking to:
Streamline operations
Automate back-office functions
Access real-time information from anywhere and on any device
Grow their business with a scalable business platform that can reduce the burden on internal IT resources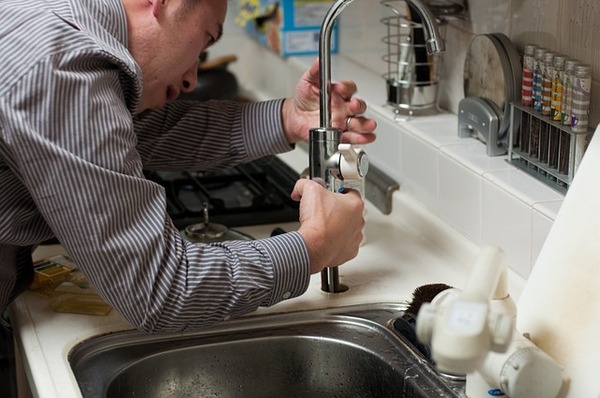 Acumatica and Distribution
Your distribution management software is the way to keep customers satisfied, transportation on schedule and inventory under control.
The Acumatica – Distribution Edition helps to manage your supply chain and logistics, from the warehouse to inventory control to order management.
By connecting key data and employees to warehouse management, supply chain management, ordering, distribution, sales and marketing, businesses can see in real-time the status of orders, products, and production. Integrating those functional areas with financial systems and employees gives clear, real-time insights on productivity and logjams.
The distribution applications include:
Advanced inventory management
Sales order management
Purchase order management
Requisition management
Advanced financials
Advanced fulfillment
Here are the main advantages of Acumatica's distribution management solution:
Reduced order times. By automating sales order processing and shipping order creation, your business reduces the time it takes to complete, process and ship each order. Customized rules allow for better management of multiple warehouse locations, returns, drop shipments, and credit limits.
Supply management. Automating your purchasing process keeps materials on hand when needed.
Better customer satisfaction. Provide customers and support teams with real-time visibility of inventory on location or in transit, reorder amounts, and inventory expenses.
Know true costs. Understand detailed profitability metrics by location, product line, warehouse, and business unit in real-time.
Acumatica and Professional Services
Service industry companies succeed in delighting their clients with insights, information, and results that help address critical needs. For professional services firms, that means acquiring new business, managing projects, and delivering on time.
The Acumatica – Service Edition gives your company a 360-degree view of customer requests, projects, and activities. It provides a seamless, integrated, and transparent view of work being done, status reports, and costs.
Professional services firms need to focus on three pillars of profitability to make a profound impact on their clients' lives and businesses.
Two-way communication that includes active listening
A clear understanding of needs, pressures, obstacles, and opportunities
Exceptional execution and delivery of what is expected, ideally before the due date and on or under budget
The right ERP solution helps professional services firms achieve those important goals that create stronger business relationships, positive recommendations and reviews, and repeat business. The right solution needs to manage time and financial resources with automated business processes, document management, real-time analytics, and mobile workflows. Your ERP should make it easy for customers, and the employees working on their behalf, to contact, communicate, and get answers quickly.
Acumatica's professional services solution integrates the following applications:
Customer management
Project accounting
Project cost tracking
Financial management
Employee time and expense management
Advanced inventory management
Sales order management
Purchase order management
Materials requirement planning (MRP)
Service and support automation
Deferred revenue accounting
For your customers, having these tools available provides significant added value and differentiates your firm from the competition. You'll also reduce the total cost of ownership by consolidating the most essential business processes in one integrated solution.
Acumatica and Field Services
Many businesses rely heavily on field services to maintain, monitor, explore, serve, or deliver to customers. With more remotely deployed employees, and the customers they serve, you need solutions that can access, collect, store, display, and analyze information.
Integrating your dispatch services with other available information, reducing response times, and lowering costs all have a major impact on your bottom line and customer retention.
The Acumatica – Field Service Edition works seamlessly and integrates with your sales, marketing, CRM, financial reporting, inventory, purchasing and accounting functions.
Together, these tools give you a complete, 360-degree view of customer activities, interactions, and needs. Improve the overall customer experience while improving customer satisfaction scores, increase your recurring revenue opportunities, and providing your customers with interactions with your brand that set you apart from your competition.
The Acumatica field service management applications are web-based and mobile-friendly, giving you and your employees seamless integration of information in real-time. What's more, the field services management tools are integrated into Acumatica's ERP, meaning there are no awkward transitions or clunky functionality as with other third-party add-on options.
Here are the major advantages to the Acumatica Field Services Management Edition:
Integrated scheduling, dispatching, and call center. You can capture service needs quickly, access customer information, provide product history, and pinpoint resources needed for fast and accurate response. Automatically create daily or weekly schedules or use drag-and-drop functions on a digital dispatch board with clear indicators of order status.
Use on multiple devices. The Acumatica solution works on all mobile devices with a connected browser, including Android and Apple iOS apps (for iPad). Service technicians can access service information and customer data.
Improve equipment maintenance. Your Acumatica solution records the history of each machine or piece of equipment at each customer site and tracks available inventory. Integrated with sales and finance, this tool tracks each step for each piece of equipment – quoting, order, delivery, installation, and service work. It also tracks manufacturer, model and configuration and can automatically schedule maintenance.
Optimized inventory management. Your tools and equipment could be anywhere – in trucks, warehouses, garages, or customer sites. Gain control and track the location of each tool, resulting in faster service, improved reordering and replenishment functions, and logistics.
Manage service contracts and warranties. Service contracts are a valuable revenue source. Automated dashboards can alert service and sales teams of expiring contracts and coordinate appointments. Warranty management tools integrate warranties with other functions, giving you and your customers a clear indicator of timing, covered parts and services, and ensures billing accuracy.
Track project costs. Understand the true costs of small or large installation projects, tracking the people, equipment, time, and materials used.
Improve collaboration. Collaboration is at the heart of ERP solutions. With field services applications, your sales, customer services, and remote techs can work together to understand and resolve issues faster communicate customer concerns and gain a deeper understanding of other functions.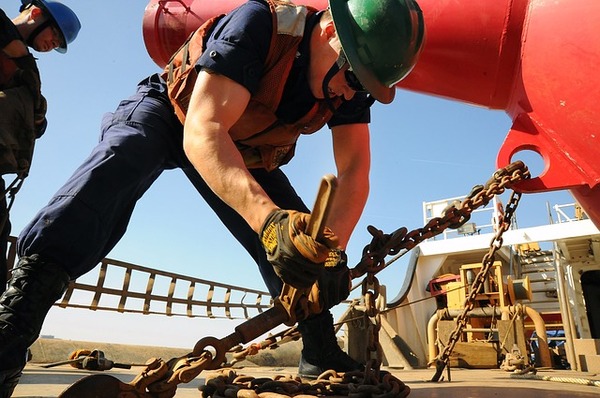 Acumatica and Construction
Track information, understand project costs in real-time and provide crucial information to requisition, purchasing, and finance teams with the Acumatica – Construction Edition.
This end-to-end system includes apps for project management, accounting, job costs, contracts, subcontracts, commitments, compliance, and retainage. Among the major advantages are:
Device neutrality. Your employees will use the same software across computers, laptops, tablets, or phones.
Integrated functionality. Modern APIs allow for seamless integration with our construction apps, including Hyphen Solutions, Procore, and Smartsheet.
Better decisions. Once data is entered, it's updated everywhere immediately and accessible by all users. There is a unified, single source of truth for all.
Improved access. Share real-time information with customers, suppliers, subcontractors, or staff, including self-service dashboards, portals, and reports.
Enhanced cost control. With more information available in the moment of need, your construction projects can have better profit margins and clearer control from estimating to close-outs.
The Right Acumatica Partner
NexTec helps companies in multiple industries, including distribution, professional services, and field services, to improve their operations and reduce expenses with ERP software. NexTec's teams of consultants and technical experts bring extensive product and industry knowledge to their work.
If you are looking for ERP software, NexTec can help you identify your key requirements and select the right ERP solution for your business. After the right ERP solution is sound, we will help with the ERP implementation, including installation, data, and system migration and employee training, ensuring that there is a seamless and smooth transition that minimizes disruption.
We have extensive knowledge and expertise with Acumatica. Learn why Acumatica is rated highest among cloud core financial suites and how NexTec can deliver great returns on your technology investment.
Take the Acumatica software tour and discover how to lower your operational costs and boost performance.