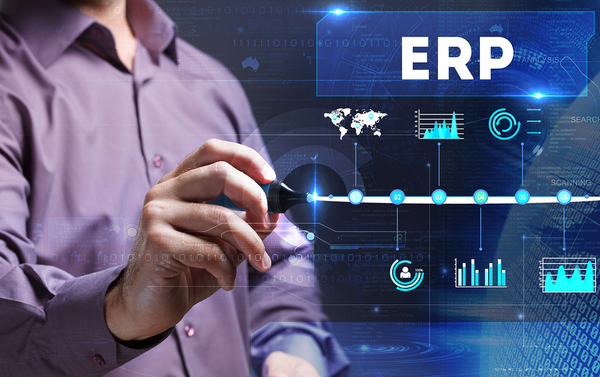 Enterprise resource planning (ERP) software has long driven innovation in the food and beverage industry and 2019 is likely to be no different.
As food ERP solutions continue to leverage new technologies and innovations, food and beverage manufacturers need to remain vigilant of the opportunities these innovations provide. With a closer look at food and beverage trends in 2019, how your ERP can help is a critical perspective to consider.
As the ERP business continues to evolve, industry-specific solutions are driving many implementation decisions. While generic ERPs have a broad range of functions and features, they often require customizations, add-ons or third-party coding in order to meet core needs of manufacturers in many industries. Food and beverage manufacturing is no exception.
Food and beverage companies need solutions that address company- and industry-specific requirements from regulatory agencies, rapidly evolving customer demands, changing consumer tastes, and the need to reduce operating expenses.
A look back at 2018 trends
In 2018, there were several drivers that redefined the impact of enterprise resource planning software on the food and beverage industry. Many of these will carry over into 2019 and are worth considering.
Increasing Reliance on Mobile Apps. Mobile solutions are a critical choice for companies and their employees. Mobile apps allow employees to gain control and review information from anywhere and on any type of device. Such access allows for access to real-time information on sales, service issues and production that can be used for better customer engagement, problem-solving and decision-making. Sales associates and company leaders no longer need to wait until they're back in the office before getting essential information.
Cloud-Based Solutions. Cloud-deployed ERP I becoming the standard for companies seeking to implement a comprehensive operational solution. Cloud solutions eliminate many of the costly hardware and software implementation and maintenance costs, provide far greater flexibility for staff IT resource planning, and allow for far greater scaling up or down to meet fluctuating demand.
IOT Integration. The Internet of Things allows for far more data collection and analytics. With more device equipped with connectivity and sensors, food and beverage industries are rapidly incorporating these solutions into everything from inventory control to track-and-trace capabilities.
The speed at which technologies are evolving means more control and functionality for companies. What the future holds is going to be largely dependent on how quickly food and beverage companies can implement and adapt to the opportunities these innovations provide.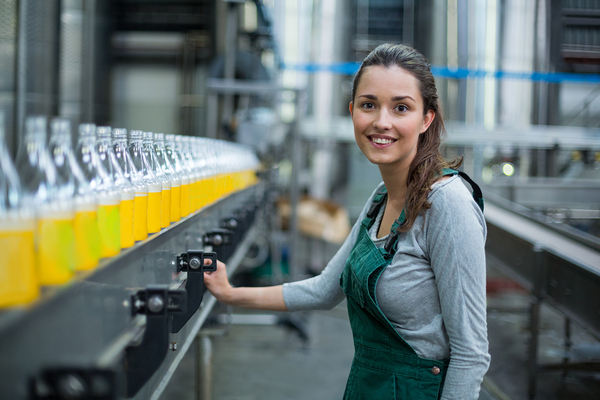 What to look for in 2019
There are several factors that are likely to push the envelope in 2019.
Artificial intelligence
Your system needs to be continuously earning. Using artificial intelligence and machine learning algorithms will add functionality in all facets of the food and beverage enterprise. Virtual learning (think Alexa and Siri) have the potential to streamline operational processes. For example, contextual guidance tools can allow for faster and more accurate picking of ingredients need for recipes.
AI also allows for better monitoring and maintenance of equipment. With real-time monitoring insights available about machines, companies can better understand overall equipment effectiveness and maximize investment in production assets.
Machines can be equipped with sensors with IP addresses. These tools allow for extensive data collection at the machine level. This data and machine learning techniques provide your food company with production activity patterns that help prevent or minimize breakdowns that can severely delay production, adversely affect revenue, and result in delivery and customer satisfaction issues.
Quality is of primary importance to food and beverage companies. That's why there's an ever-increasing need to use machine learning to find patterns in diverse data sets. Industry-specific solutions allow for better insights about suppliers, quality and delivery to determine what the most reliable and cost-effective options are available quickly.
Here's one example of your machine learning improves productivity and profitability. Self-learning algorithms can take past production incident reports to predict future problems on assembly lines.
IoT maximization
As IoT becomes more prevalent in the industry, companies are going to find new applications for the technologies. Incorporating massive amounts of IoT data with AI tools can help to better understand and solve complex intelligence gaps manufacturers have today.
Large analytics programs that can collect, organize and display data and trends provides company leaders with better information at the moment of need. Companies can more quickly understand patterns and shift processes and business models to remain ahead of the competition.
Sensors are being used in all aspects of food production. Consider the use of sensors in farming, where technology advances allow for better monitoring of herd health, crop yields, weather conditions and soil conditions. In the warehouse, sensors provide better visibility and physical location of ingredients and goods.
Business forecasting
Consumer trends are changing rapidly. Consider just some of the food trends predicted for 2019:
Consumers getting more adventurous with bolder flavors and foods that affect multiple senses
More plant-based options
Alternative proteins, including beans, rice, lentils, nuts, seeds and insects
Sustainable packaging and products
Deliberate snacking
More fiber
Knowing how to respond to those changing tides of consumer sentiment and tastes means being nimble in two areas. The first is being able to track these trends and understand the opportunities that exist for the company whether it's the expansion of product lines or changing recipes.
The second is being able to react swiftly enough to account for new or changing products in all aspects of the company, from sourcing to warehousing to recipe management to production scheduling to marketing. Reducing data latency provides for better response times when looking for new product lines.
Companies that can collect and use this information are going to have a decided competitive advantage in delivering what consumers want.
Demand forecasting points to a related need for food and beverage manufacturers in 2019 – the evolving state of the supply chain. In order to best respond to evolving trends, the need for fresh and affordable ingredients and the need to keep production costs low, manufacturers need to have strong supply chain tools.
The advantage to having a food-specific ERP is you'll have tools available to provide data transparency throughout the supply chain. Engaging suppliers, partners and customers in solving business complexities lets you find solutions to pressing problems and maximize relationships.
The pace of market changes means your company needs to find new channels, reduce lead times, and produce fresher foods that have shorter shelf lives. That means having the planning tools that let you meet expectations of customers seeking non-GMO foods, organic products and items that address specific dietary and nutritional needs.
To improve time to market, product lifecycle management becomes more critical. Research-and-development teams need to be ready to create more organic
Production quality is essential to food manufacturers. With a cloud-based, industry-specific ER, companies can collect and track data across the entire product lifecycle, from supplier to customer. These data can help pinpoint issues that cause issues with batches, inventory management, and product outcomes.
Staying always modern
Cloud ERP solutions let companies remain on the bleeding edge of innovation. Companies with cloud-based systems are able to implement newer technologies rapidly, without the delays caused by complex capital purchasing cycles, the need for new equipment and the requisite maintenance, cooling and energy costs. With companies wanting to stay ahead of rapid changes or become players in mergers and acquisitions, manufacturers can use cloud ERPs to become more agile.
Continued security and regulatory pressures
Hackers are growing more sophisticated in their intrusive activities. It's a challenge for manufacturers of all types to identify likely risks and develop the right solutions. With an increased reliance on ERP, manufacturers need to invest in protections that provide blanketed security.
These protections should include powerful next-generation firewalls that protect network perimeters and desktop- and device-based tools such as automated anti-virus and anti-phishing software. Access controls, such as multi-factor authentication, help protect an increasingly mobile workforce from cyberattacks.
Security provides one component of regulatory compliance, which continues to challenge manufacturers. With various federal, state, local and industrial compliance requirements, companies need complex solutions that can allow for fast, automated reporting and documentation. In the case of a recall incident, companies can use these same tools for tracking and tracing to minimize impact and improve response times.
Finding a strategic partner
Food and beverage companies need a solution that addresses their unique business needs. At NexTec Group, we work closely with food and beverage manufacturers to understand businesses and their challenges.
NexTec's consultants use those insights to help identify the right ERP solution. Our extensive knowledge of the vendors, products and features available help your company find the tool that will have the greatest positive impact.
NexTec provides consultative services that do not end with the purchase. We assist in the installation of new ERP solutions, the migration of legacy systems and data, and the training of staff on the new technologies.
Contact us to learn more about how NexTec can help your company meet the complex demands of 2019.