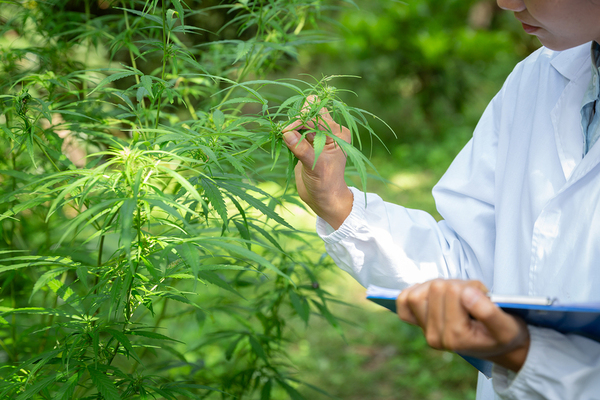 Though the 2018 Farm Bill legalized the production of hemp, stakeholders have been operating under some degree of uncertainty due to a lack of USDA regulations. However, on October 29, 2019, the USDA released its interim final rule for domestic hemp production regulations, clarifying certain aspects of hemp production. Production of hemp is legal in 46 states, with Idaho, Mississippi, New Hampshire, and South Dakota being the exceptions.
Farmers who grow hemp must be licensed under state or tribal hemp growing programs, or by the USDA. There can be significant differences among states concerning how hemp is grown and sold. States and tribes can have primary regulatory authority over hemp production, with USDA approval.
Granting of licenses for production of hemp will begin November 30, and growers will be required to report their hemp acreage to the Farm Services Agency, so the agency can learn how much hemp is grown, and in what parts of the country.
Testing and proof of acceptable THC levels
The new USDA interim rule clarifies some questions about THC limits (which must remain under 0.3%) and testing of crops. Testing of hemp flower material must be done within 15 days of anticipated crop harvest, though there is still some uncertainty about how testing labs will deal with backlogs. Also uncertain is how the USDA will handle potential increases in THC levels after testing is completed, but before crops are harvested.
DEA-registered labs must be used for crop testing. The USDA's sampling and testing procedure guidelines were issued in separate documents from the interim rule so that any necessary changes to those specific guidelines can be made more quickly.
Requirements for "hot crops" and criminal background checks
Noncompliant plants or "hot crops" (those with THC levels above 0.3%) must still be disposed of under procedures of the Controlled Substances Act, so hemp farmers will not be able to use them for composting under the interim rule.
As for farmworkers, farmers will be required to complete criminal history reports for "key participants" who have direct financial interest in the business, such as owners and partners. Shift managers, field workers, and the like will not have to submit criminal history reports, and this should ease the problem of hiring farm laborers in a tight labor market.
Interstate shipment of hemp plants
The 2018 farm bill and subsequent USDA memos affirmed states' and tribes' rights to regulate the production of hemp within their borders, but states and tribes may not restrict the transportation of hemp within their borders. This is good news for hemp farmers because it grants them easier access to nationwide markets without having to worry about transporting crops through states that still prohibit hemp production.
Comment period ends December 30
The 60-day public comment period for this interim USDA rule ends on December 30, 2019. Members of the public who want to comment on the rule can do so through the portal at regulations.gov. Comments can also be sent by mail or fax to the address and fax number indicated on the Federal Register page for the interim rule.
In October 2021, the interim rule will expire and will be replaced by a final rule. This two-year period will allow enough time for the 2020 growing season to take place so that farmers and public officials can gauge which parts of the rule work well, and which parts may need adjustment.
Agriculture ERP can streamline compliance for hemp production
Agriculture is heavily regulated, and hemp producers will have to follow additional regulations. An outstanding ERP foundation like Sage X3, with added features for agriculture built by NexTec, will be essential for hemp producers to manage their crops and demonstrate traceability. Additionally, NexTec and Sage Business Cloud enable farmers to create flexible quality control programs that incorporate crop testing and workflows.
NexTec and Sage X3 make ideal partners for hemp production. NexTec's extensive experience in both consulting and the industry, combined with the most experienced Sage X3 team in the industry ensure that customers get the best possible results from their technology investment. Find out how to build your ERP project team.