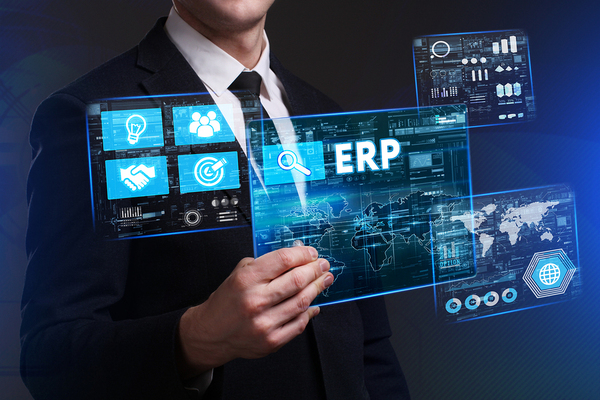 Information technology professionals are increasingly taking a well-deserved seat at the table when it comes to strategic decisions. No longer relegated to keeping the computers humming and system installations on time, chief information technology officers today are bringing strategic solutions to bear that leverage the latest in innovation.
In manufacturing companies, CIOs are looking for and developing solutions that improve efficiency and efficacy. Increasingly, those solutions are enterprise resource planning (ERP) solutions.
As seen in the recent article, What Every CEO Needs to Know About ERP, companies need these solutions to remain competitive. With the right ERP, companies can differentiate themselves from the competition and gain market share and profits.
With ERP for financial management and operations, the chief information technology officer can continue to help C-suite colleagues innovate in ways that drive growth and success. Here is a closer look at what every CIO wants his CEO to know about ERP.
ERP 101
With the right ERP solution, companies can bring together disparate systems on both the manufacturing operational side and back-office areas. With ERP platforms, companies can bring together data and functionality from operations, manufacturing, warehousing, procurement, human resources, customer relations, sales, marketing, and finance. With integrated data, dashboards, unified reporting, and real-time capabilities, these systems are saving money and time.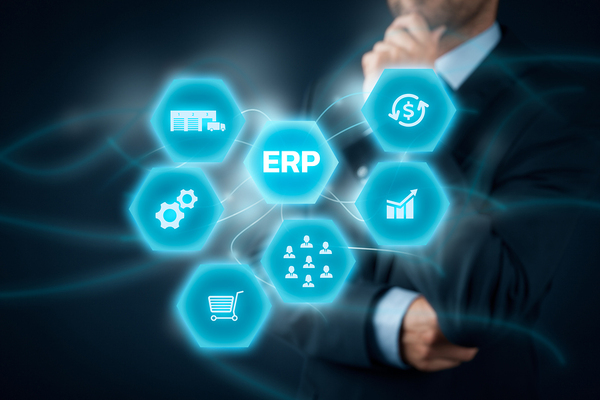 The ideal ERP for CIO use will use modules that allow for the appropriate areas of the organization to maximize the system's capabilities. There are other major advantages to bringing in an ERP solution:
Legacy systems. Most manufacturing companies are saddled with legacy systems that have served them well but may be past their prime. These systems often have been customized to maximize functionality but in today's digital, cloud-based, mobile-necessary company, there is certainly an opportunity for improvement. With a modern ERP, these legacy systems can be retired, likely resulting in needed functionality, improved ease of use, easier integration, and modern reporting and analysis tools.
Cost reduction. With an ERP solution, companies will see dramatic cost reductions. These will be direct in the reduction or elimination of legacy and redundant systems and reduced operating expenses. When cloud solutions are deployed, there's less need for server storage space, cooling systems, version upgrading and retrofitting of customizations, and security patching. There are also indirect cost savings due to reduced personnel costs for data entry or re-entry, patch management and machine maintenance, and training on multiple systems. Utility costs will be reduced, too.
Scalability. With a cloud-based ERP solution, companies will no longer be forced to buy excess system functionality or storage that is not needed at the time of purchase. With the cloud, storage and functionality can be expanded as needed, without wasteful expenditures. On the flip side, cloud-based systems also eliminate the risk of having systems without the necessary horsepower to accommodate rapid, unexpected growth.
IT expertise. Your IT team will have deep knowledge of existing systems' strengths, weaknesses, and integrations. With a deep, enterprise-wide perspective on company technology use and needs, your IT team can play a critical role in researching and recommending a good ERP solution. Often working closely with an external consultant and an internal team of key stakeholders, IT leadership can demonstrate value to the organization with a successful ERP selection and implementation process.
Enterprise-wide visibility. A major functional advantage of your ERP solution is the ability to see the entire enterprise in one place. An ERP gives senior leadership and other key decision-makers the information they need. ERP solutions can take multiple, massive data sets and analyze and display the data in easy-to-read and easy-to-use reports and dashboards, all in real time. When decisions need to be made quickly to leverage opportunity or shift strategy, an ERP gives the company a more nimble and flexible opportunity to react fast.
Data security. With cloud-based ERP solutions, your security worries are lowered significantly. Top cloud providers will encrypt your data and back it up in multiple locations. There will be on-site physical security and digital protection against hacks and cyber attacks. Built-in redundancies will allow for business continuity if a natural disaster affects physical locations without much disruption.
Better collaboration. With integrated functions, there will be new opportunities for employees to collaborate more effectively. Whether it's sales teams working more closely with manufacturing managers and finance departments, or customer service teams providing immediate feedback to marketing messages, the ERP creates synergies that may not have been possible previously.
NexTec Group helps companies choose and implement the ERP systems that maximize efficiency and efficacy. We work closely with IT and other senior leaders to find the right vendors, products, and features to meet critical manufacturing needs. Contact us to learn more about how NexTec can improve your manufacturing operations.