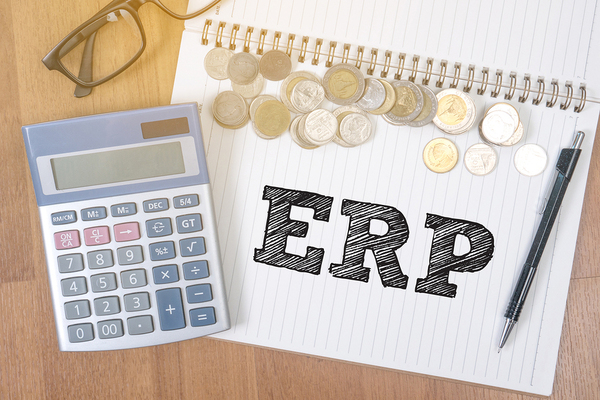 If your company is considering investing in enterprise resource planning software, you need to factor in many different variables. How will ERP software improve operations? Is it possible to use ERP for financial management?  How will the various components of the company integrate functionality?
Finding the answers means asking the right questions. An ERP solution can alleviate many pain points within the organization, allowing for simpler processes and faster decisions. Here is a closer look at what every CFO wants his CEO to know about ERP.
1. Core financial management functions are integrated.
Top ERP providers offer excellent solutions for businesses looking for integrated functionality. The best ERP products include comprehensive functionality for general ledger, accounts payable, accounts receivable, payroll, cash flow, project accounting, project costing, fixed asset management, project billing, supply chain management, materials resource planning (MRP), and scheduling.
In addition, they provide for better purchasing functions, from requisition creation to processing of purchase orders to invoice matching and payment functions.
The leading ERP platforms integrate financial analytics and detailed financial reporting in real time. Up-to-the-minute profit-and-loss statements and balance sheets are available to help drive decisions.
2. There is better communication with sales, marketing, and operations.
One of the major benefits of an ERP solution for businesses are the integration of financial areas with other parts of the enterprise. For example, with ERP solutions, sales teams can communicate directly with accounts payable, purchasing, project costing, supply chain management, and manufacturing, entering in data remotely that colleagues can use for deeper analysis, pricing, and better and faster customer response. Orders can be placed quickly and processed without waiting for a salesperson to complete the visit or the day.
On the manufacturing side, operations teams can look at the same data that accounts receivable and asset managers are reviewing to gauge shifts in production scheduling, inventory control, or warehouse management.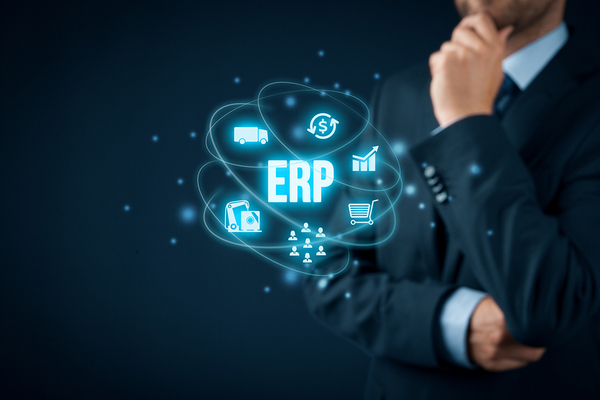 3. Legacy data can be imported and used.
With the right ERP solution, there will be no delay in functionality with multiple systems in use. With robust import and conversion functionality, legacy data in financial systems can be used within the ERP.
4. Multiple functions support multiple locations.
Today, many manufacturers operate in multiple locations and jurisdictions. They have employees, consultants, suppliers, and customers around the world. An ERP provides for simultaneous use of data, simple data entry, and access regardless of location or device. ERPs today can support multiple currencies, languages, measurement systems, and company units.
In addition, an ERP allows for financial integration across business entities, with rapid consolidation, cash management, and payments.
5. ERP drives efficiency.
Manufacturers are constantly looking to improve efficiency. With an ERP system, companies have an opportunity to plot and streamline workflows, improve business processes, offer suppliers more transparency, and foster collaboration that previously had not been as easy to facilitate within the organization.
At NexTec, we help companies find the right ERP solutions for their operations. Whether you need to justify ERP for CIO, CEO, or CFO leadership, download the NexTec Corporate Brochure to see how we can help make the case.