This post has been updated as of May 23, 2023, with additional information on our FoodBusiness ERP website.  Click here for the newest content.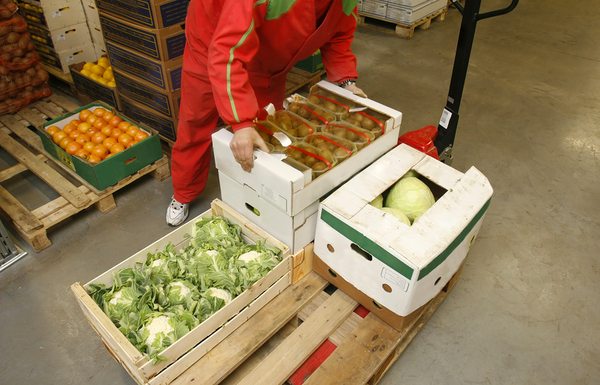 Inventory management can be a challenge for food and beverage companies. With effective inventory control, companies can realize significant improvements in wastage, traceability and compliance.
Having the right enterprise resource planning (ERP) solution helps companies discover how to optimize their inventory management.
Why focus on inventory control?
Inventory is at the heart of food and beverage operations. Without sound inventory management, companies are likely to have costlier manufacturing processes, poorer outcomes, strained supply chain relationships and shakier regulatory compliance.
Often the issue is a lack of good data. More precisely, it's about being able to collect, manage and use that data to make better decisions in the moment.
The right food ERP solution helps companies resolve some of their greatest inventory management issues, including:
Poor stock rotation leading to spoilage
Too much capital tied up in stock
Inadequate stock levels
Inaccurate sales projections
Slow turnaround time on customer orders
Solving those issues requires a food ERP that can collect and display data in the moment of critical need, drive better decisions and improve output.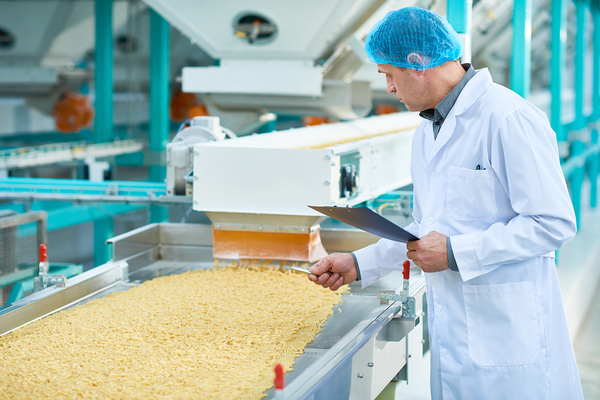 Solving the big three challenges of poor inventory management
Food and beverage companies grapple with inventory issues daily. Here's a look at three of the most critical issues and how the right ERP platform solves them.
1. Reducing food waste
Food waste costs companies millions each year in disposal costs and reordering. The issue is compounded today by customer expectations for rapid introduction of new products, ingredients and recipes.
Reducing food waste means a focus on three core areas:
Overstocking. Without clear predictive models on demand, food companies can understock (and risk losing revenue) or overstock and suffer from reduced cash flow and increased spoilage.
Spoilage. Companies need data generated by their ERP tool to track products by lot and vendor to prevent spoilage. An ERP tool can also optimize and accelerate production scheduling to factor in expiring ingredients.
Cross-Contamination. Tracking products to avoid contamination is a regulatory and safety issue. With the growing number of food allergies, inventory needs to be stored, handled and packaged properly to track products and manage workflow. Your ERP solution can help map where products are stored and trace usage at every stage.
2. Traceability
Farm-to-fork traceability is the expectation today among customers and consumers. Providing this information means having ERP capabilities to track sources, locations, handing, processing, delivery dates, quantities and quality.
Traceability is a critical part of recall management planning and execution. With track-and-trace functions in place, your company can respond faster in the event of a recall, providing the public, customers, stakeholders and regulators accurate information faster.
3. Compliance
The Food Safety Modernization Act (FSMA) has changed the regulatory landscape for many food and beverage companies. You need an ERP tool that can properly track, record and report on various compliance mandates from different regulating agencies. Automation, quality control and IoT objects connected to your ERP solution are critical to remaining in good standing.
Finding a solution
FoodBusiness ERP is a solution built in Sage X3 and delivered by NexTec industry experts. Over the past 28 years, our ERP and business process experts have helped organizations across North America streamline business operations and lower costs. Recently, our specialization in developing solutions for food and beverage manufacturing has resulted in some of the most respected companies around the world managing their day-to-day operations using our solution.
For any questions or to book a free consultation, reach out to us. We'd love to chat.