Food and beverage companies are under increasing pressure to cut waste, both by competitive pressures and public sentiment that businesses can do more to be environmentally and socially sensitive.
An enterprise resource planning (ERP) solution that helps reduce waste is a vital part of any solution focused on preserving resources and reducing costs. Here's how ERP helps you manage food and beverage surplus production.
The state of food waste
According to the United Nations, an estimated third of all food produced every year is lost or wasted. Food waste can take on many forms, according to a recent U.N. post on the issue, including the following examples:
Produce that is not of optimal size, shape or color is removed from the supply chain
Retailers and consumers discard products that are close to or just beyond the "best-used-by" date indicated by producers
Restaurants and households regularly discard "large quantities of wholesome edible food" that's leftover or unused
Processed foods are more likely to end up in soup kitchens instead of perishable more healthy foods, which end up in dumpsters
A reduction in food waste would result in less land and water use, less hunger and poverty and fewer adverse impacts from climate change. Decaying food, for example, leads to more greenhouse gas emissions in landfills.
Activists and conservationists alike call for a slew of remediation efforts, including surplus prevention via donations, recycling or use as animal feed.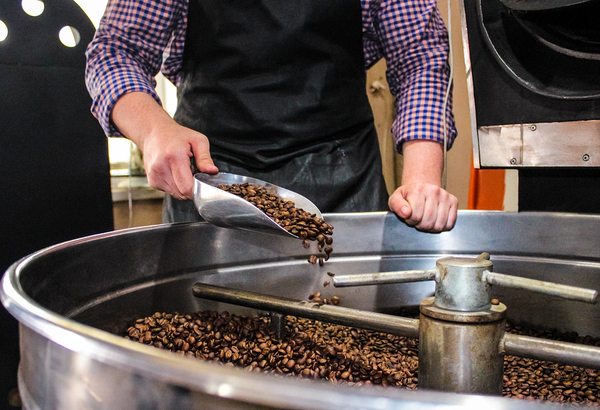 The impact of conservation on the bottom line
A recent study by Champions 12.3, a global coalition focused on reducing food waste, shows that companies that invest in technologies designed to address the issue see marked benefits. The study of 1,200 business sites across 700 companies in 17 countries found that almost every site yielded a positive return.
Half of the companies generated returns on investment that were 14-fold or greater.
Investing in a food and beverage ERP helps companies optimize supply chain operations and develop greater efficiencies throughout their operations.
Choosing an ERP solution like FoodBusiness ERP, built on the Sage X3 platform, lets your food or beverage business gain considerable benefits. FoodBusiness ERP has tools specifically designed to improve supply chain operations, including:
Shelf-life management to track expiration and use-by dates for raw materials and finished products
Production planning that optimizes the scheduling of equipment and personnel, including grouping by like products to reduce bottlenecks and changeovers
Ability to cost, plan, trace and output production by-products
Formula and recipe management that automates costing, formulas, testing and labeling
Quality control configuration and work order management, including user-defined technical sheets and questions; functional testing at receipt of raw materials, production of finished goods and in-process work orders; and change control management of work orders, production orders and inventory revisions
Dashboard and business intelligence to provide real-time information, leading to better decisions
Food safety functionality, including lot traceability, allergen reporting, and recall management
How can your business find and optimize the right food ERP solution? NexTec delivers expertise in business software, helping food and beverage companies find, install and tune solutions to maximize return on investment. With NexTec and FoodBusiness ERP, your food or beverage company can reduce food waste, improve operations and drive efficiency.
Learn more about our great Sage X3 add-ons for the food and beverage industry.