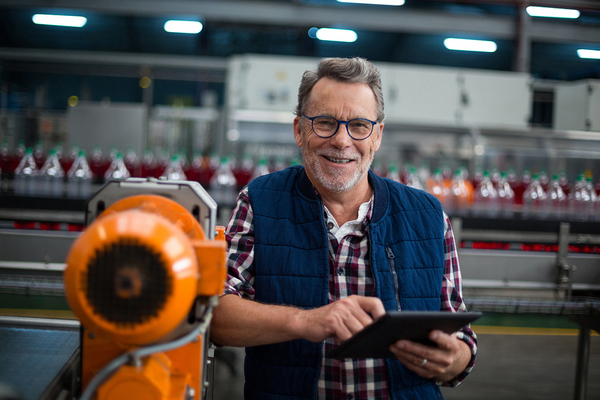 Automation has become a growing component of the smart factory today, driving improvements in operational efficiency, supply chain transparency, and enterprise synergy. In the food and beverage industry, automation has provided opportunities to increase revenue, develop new revenue streams, and create efficiencies from the plant floor to regulatory compliance.
Leveraging automation in the food and beverage industry has profound potential for those that continue to adapt to new opportunities.
A look at automation history
Automation has long been at the forefront of the food and beverage industry. James Kraft even used automation techniques to improve the stability and longevity of the cheeses he used in his finished products. New production methods allowed for homogenization and pasteurization, helping to build his eponymous food empire.
Relay logic circuits and programmable logic circuits (PLCs) allow for functions to be input into machines that help keep assembly lines and robotic devices operational and efficient. Supervisory control and data acquisition (SCADA) systems that incorporate computers, networked data, and graphical user interfaces allow for more efficient and accurate processes.
Automation in the food industry at first focused on end-of-line technologies, such as computerized mechanical bagging systems. Robots were successful at these tasks, but companies required more agile and faster machines that could do more. Companies were looking to automate processes earlier in the production process and those that could complete pick-and-place operations quickly and accurately.
Today, the industrial Internet of Things (iIoT) has added an entire new dimension to the capabilities of food and beverage manufacturing. Mobile devices, improved connectivity, and the ability of sensors, parts, and machines to record, transmit and interpret information are leading a new approach to how manufacturing is done.
This new automation network allows for devices to connect and communicate with each other and workers. Massive databases can collect, store, and report on data from myriad sources and systems, allowing plats to report on performance, detect issues, and schedule or perform maintenance in ways that were not possible just a few years earlier.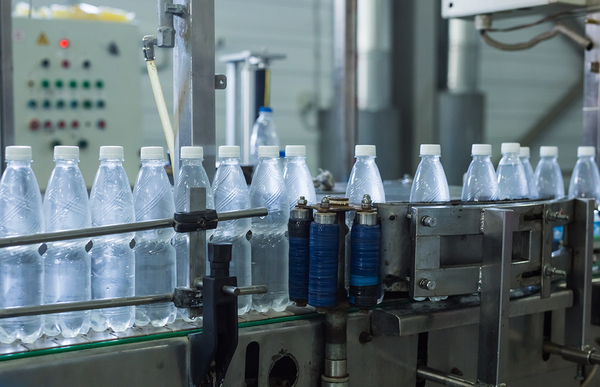 Slower to adapt
While automation has long been a part of many industries, its integration into the food and beverage sector has been slower than in others. One of the most common reasons cited is that food products differ greatly in consistency and shape, with multiple variations requiring more human touch than other production better suited for automated processing procedures.
While the food and beverage industry is one of the world's largest sectors, it also has many different players, from large multinational corporations to smaller producers. The majority of food producers are small- to medium-sized companies.
The bias against automation that slowed adoption has largely disappeared today. While manual operations will continue in some niche product areas, even these companies have begun to inject automation in small doses into the production process.
Market forces will play a key determining factor when it comes to adopting automation. Competitive pressures will drive some lagging adopters to implement or risk losing market share.
Why automate?
Competitive pressures are just one factor shaping the need to automate. Another key impact is the changing nature of consumers, who are seeking different types of products to adapt to dietary and cultural needs. Consumers are looking to try foods from around the world and expect to have them available quickly.
The shifting consumer demands are a key factor in the findings of the 2017 Trends in Food Processing Operations report, presented by the Association for Packaging and Processing Technologies.
The report notes several trends shaping technology and purchasing decisions among manufacturers. These include the demand for on-the-go foods and continuing interest in organic foods. Clean labels (with clearly identified and recognizable ingredients) are another trend shaping investment decisions.
The trends are forcing manufacturers to reformulate products, especially adding protein, vitamins, and antioxidants. Sugar is being reduced or eliminated. Labeling needs to reflect gluten-free, allergen-free, and non-GMO recipes.
The market dynamics mean food and beverage manufacturers are investing heavily in automation, according to the report. Among the companies interviewed in the report, 80 percent had more than 100 SKUs, and expected the number of SKUs to increase, requiring fast and efficient changeovers.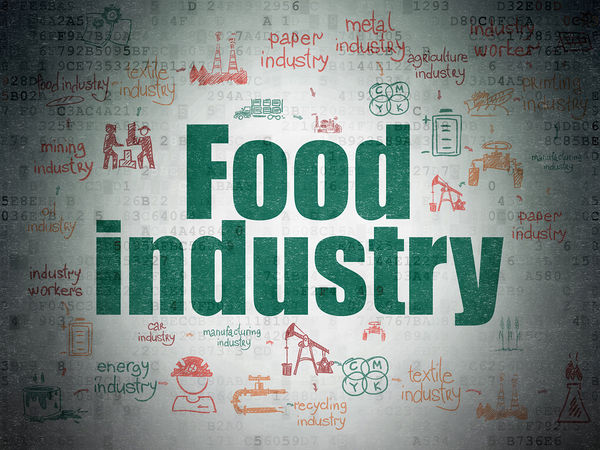 Among those surveyed, nearly half expect to spend more on capital equipment over the next 18-24 months, with a focus on packaging and processing machines. Buyers expect to purchase machines that provide more flexibility and agility in manufacturing, especially in the areas of cleanability, changeover flexibility, and worker safety. The increasing regulatory requirements of the federal Food Safety Modernization Act (FSMA) is seen as another key decision factor.
Impact of automation on the industry
Automation is poised to change how the industry does its work in myriad ways. Take seasonal variances in the demand and volume for products. Often, manufacturers respond to these seasonal variances by increasing the amount of labor and mobile equipment used.
Adding those workers and machines comes at a cost and can be more difficult for larger enterprises to incorporate. Those increased costs could be reduced, or eliminated, by using advanced automation practices along with robotics and better systems. These automation systems can be programmed and deployed to work alongside existing workers and teams and they can be controlled by machines or software.
Automation has many significant advantages for the industry, including:
Improved Safety. Repetitive tasks are often the first phase of replacement work taken over by automation systems, robotics, and artificial intelligence. Dangerous tasks on the factory floor often can be supplemented or supplanted by automation tools. Floor leaders are able to note changes in safety standards, often alerted to such by automated connected tools or devices, and make corrections before minor issues become major ones.
More Efficiency. Automation often equates to tirelessness and accuracy. With automated systems in place, manufacturers don't need to worry as much about worker fatigue or inaccurate work leading to mistakes in production. While modern technologies are unlikely to ever completely replace human employees, they can operate for longer stretches, save for needed maintenance and repairs, and are usually more accurate than their human counterparts.
Better Maintenance. Automation is a critical component of a new approach to maintenance. Using automation, needed maintenance can be identified, workers can be notified, and in many cases repairs made. Overall maintenance and repair costs can be reduced, as can the time needed to stop production to make needed repairs or upgrades.
Rapid Compliance. With automation, the compliance requirements from federal, local, or international agencies can be met more easily, tracked, monitored, and reported. New compliance requirements can also be programmed by simply updating software and hardware, reducing the need for additional staff training or equipment upgrades.
Stronger Quality Control. Quality control is important to manufacturers, regulators, and the general public. Automation of processing and packaging reduces the likelihood of errors in measurement, mixing, and intermediate products. Defects in ingredients can be detected earlier and isolated. Fewer faulty products end up in the marketplace.
Enhanced Traceability. The need to track and trace is essential in the case of a recall or other event that requires recapping or following where products were sourced, mixed, or distributed. With improvements delivered from automation, regulatory safety requirements, monitoring, and reporting will be easy to generate and use. Regulatory compliance costs will drop as continuous improvement and analysis of data leads to safer products.
Reliable Brand Management. Consistency is critical for the food and beverage industry. With automation, companies can ensure that products are uniform in content, texture, taste, flavor, and color. In addition, by reducing threats and ensuring consistency, automation can lower the threat to brand identity and reputation by lowering the incidence of disease or other issues that can threaten the public and the company brand.
Managing the enterprise
Automation will continue to be a growing component of most food and beverage companies. But how can those organizations manage and coordinate the data, systems, and complexities generated by more automated tools?
Enterprise resource planning (ERP) offer clear solutions for the growing complexities of food and beverage companies. With ERP manufacturing software, data are integrated from across the enterprise, giving leaders high-level, real-time insights into operations, as well as other areas of the operation.
ERP manufacturing software integrates information and system management from operations, back-office functions such as finance and accounting, and sales, marketing customer relations management.
Bringing these operational and other areas of the enterprise together provides powerful opportunities to improve teamwork and synergy internally. These synergies extend to the supply chain as well. The supply chain operations can provide more transparency, integration, and solutions with the sharing of data across the supply stream.
ERP platforms allow for full functionality, management, and integration of automation tools, providing them with integrated tools and capabilities.
At NexTec Solutions, we help companies identify their enterprise management needs and select solutions that fit those needs and budgets. NexTec's consulting teams have a deep understanding of the products, vendors, and features available. With NexTec, you get expert advice on the selection and implementation of ERP solutions that improve operations, efficiency, and compliance.
Download the NexTec Corporate Brochure to learn more about how NexTec can help your company with automation integration.